This is what happened recently @ The Curious Comb…
October 2019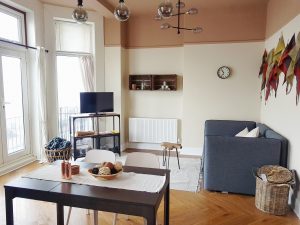 Love the Comb so much you wished you could stay overnight?  Well now you can! The Curious Comb introduces….The Curious Crab! a two bedroom seafront property nestled between Hastings and St Leonards, full of our curious charm.  Have a little look here: The Curious Crab
September 2019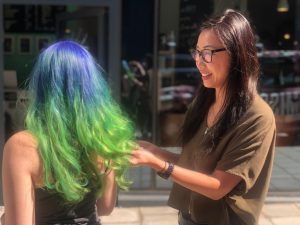 Introducing our new Styling sessions!  Take an hour out of your day with you and a friend and enjoy a glass of fizz and learn the ins and outs of blow drying and styling your own hair! Book your styling lesson here. 
February 2019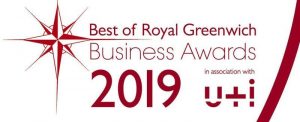 I am very proud to say we've won the High Street Retailer Award at the Greenwich Business Awards!
Thank you so much for all of you that have voted! Its a great way to celebrate our 10th year in business. Who knew that a little salon started in 2009 would still be here today and we wouldn't be where we are without the support from our lovely clients and the community!
Thank you all so much again for voting and we look forward to seeing you all soon 🙂
January 2018
Happy New Year to YOU!
We hope you had a wonderful festive break and look forward to welcoming you back in 2018.
Why not kick the off the New Year in style with some of our amazing January offers! Check out our offers page!
JUNE 2017
June marks the start of our Charity event!
Crazy Colour Charity Event!
The rules are simple, all you need to do is:
Nominate a stylist by donating £1 (or more) and choose a crazy colour for them to have their hair dyed.
The stylist who has raised the most money DYES their hair in your choice of colour.
Voters enter a prize draw for a free cut and blowdry.
All money raised will be donated to the WINNING stylist's chosen charity!
Our Braid Bar is back!
Following the success of the Braid & Glitter bar last year, it is now back for June and July Festival season! Prices start from £5. Call to book now!