Olaplex

Do you have Colour heat or mechanically damaged hair?
Do you colour or heat straighten your hair regularly
Do you suffer from Dry, frizzy and split ends?
Olaplex is a revolutionary 3-step treatment which uses a patented technology to repair and strengthen the bonds in colour, heat or mechanically damaged hair. It's the treatment we have all been waiting for!
We are are an authorised Olaplex retailer and not only do we offer this excellent treatment in salon, we also stock Olaplex no3 – the  final, but important stage of the 3 step process. Olaplex No 3 is a home bond treatment and means you can take away and carry on the good work!
Davines
Looking For Something Gentle For Your Hair?
Introducing our new range, Davines!
Founded in 1983 in Italy, Davines is a Salon only brand. Focussing on sustainability, Davines is a high quality research driven brand with strong ethics. All their products are Sulphate and Paraben-free, they use essential oils to fragrance their products, and all their packaging is 100% recyclable too! We stock a vast range of Davines after care products including Shampoos, Conditioners, Hairsprays and Oils!
Be kind to your hair and the environment!
Evo
Originating in Australia, Evo are a great brand offering ethical, hair care products which give professional results.
Evo products are kind to the environment as well as kind to your hair, as they are sulphate, paraben, dea, tea and propylene glycol free.
Tangle Teezer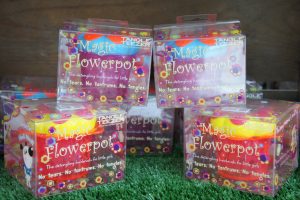 As featured on Dragon's Den, the Tangle Teezer helps to ease out tangles quickly and painlessly!
They're great for children's hair and also for stimulating the scalp!
They come in different shapes and sizes decorated with a range of popular Children's characters!
Mr Natty
A selection of waxes, beard- and skin-specific products for our gentlemen folk!
Only sold in select establishments across London – including our fine selves!
Vintage-inspired packaging, nostalgic smells of old sweet shops and does what it says on the tin!