SELENA
Owner / Stylist Level 4
After training at Vidal Sassoon and gaining some solid work experience, Selena decided to live for her passion and look for a challenge: establishing The Curious Comb in 2009.
Selena specialises in subtle and creative colouring & Momoko permanent straightening.
Outside of work she loves shopping, travelling and exploring the latest goings-on in London.
*Selena works: Mondays, Tuesdays, Wednesdays & Fridays.*
---
ELLIS
Stylist Level 3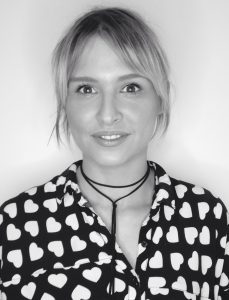 Ellis is a bubbly Welsh lady with almost 8 years' experience and she's been trimming and colouring Londoners hair for over three years now. She loves colouring techniques that would leave you with that beautiful sun-kissed look.
Ellis is specializing in glam highlights and Nanokeratin.
In her spare time she enjoys reading, baking & a good Netflix binge.
*Ellis works: Mondays, Tuesdays, Wednesdays, Fridays & Saturdays.*
---
SILVANA
Stylist Level 3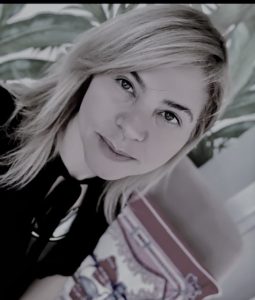 With over 15 years experience and having previously worked at Aveda and Rush, Silvana  holds a Master Colour Expert degree and specialises in all aspects of advanced hair   colouring and is skilled in hair ups and styling.
She also enjoys keeping fit in her spare time
*Silvana works:  Mondays, Wednesdays, Thursdays and Saturdays*
---
NHI
Stylist Level 2

Nhi got involved in the industry 7 years ago and loved the bubbly salon environment so much that she decided to stay and develop her hairdressing skills further!
Nhi specialises in Ladies and Children's Cuts.
Outside of work she loves travel, arts & crafts and reading.
*Nhi works: Mondays, Tuesdays, Fridays & Saturday*
---
VIVI
Stylist Level 2

Vivi fell in love with hair as a child back in Cameroon where she learned her braiding and plaiting skills. After teaching for a few years, she decided that hairdressing was her call and now she is back in the industry. Vivi loves creative colouring and plaiting.
She specialises in Afro hair! Check her latest work on her channel https://www.youtube.com/channel/UCT2c3P90ewtauT9psVEiiFQ
Outside of work she loves hair, fashion, reading, travelling & blogging.
*Vivi works: Mondays, Tuesdays, Wednesdays, Fridays and Saturdays*
---
FILIPA
Stylist Level 1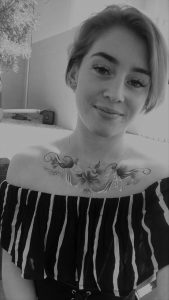 Been in the hairdressing world for 4 years now, Filipa has completed level 1 and 2 and working towards level 3 at the moment!
She knew since the age of 3 that hairdressing was definitely her passion. She is a very family orientated person! She specialises in hair ups.
In her spare time Filipa enjoys music, she is also a pretty good singer!
She loves travelling and discovering new places!
*Filipa works: Wednesdays, Thursdays, Fridays and Saturdays*
---