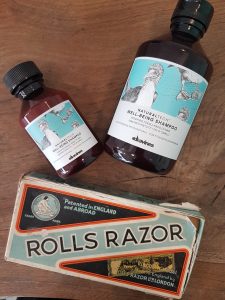 At The Curious Comb, we recognise our responsibility to protect and preserve the environment for future generations to come.
We endeavour to:
Comply and exceed the requirements of current environmental legislation and codes of practice.
Continuously improve environmental performance in respect of air, water, noise and light pollution from our salon and reduce environmental impacts from our activities on the environment and local community.
Minimise our waste and then reuse, recycle as much of it as possible.
Minimise energy and water usage in the salon in order to conserve supplies, and minimise our consumption of natural resources.
Create environmental awareness amongst our employees, customers, suppliers and the community at large.
At present, we currently:
Recycle all packaging including delivery boxes and packaging, aluminium foil, shampoo bottles, tint boxes and tubes, stationery and used magazines.
Upcycle, by using predominantly vintage furniture.
Use low energy light bulbs where possible and only use additional lighting when necessary.
Switch off all electrical equipment when the salon is closed to minimise energy consumption.
Use energy saving hairdryers.
Wash towels on a low temperature setting and allow to air dry instead of tumble drying.
Offer recyclable paper shopping bags to clients instead of plastic bags.
Minimise water consumption where possible.
Minimise light and noise pollution in the immediate area of the salon.