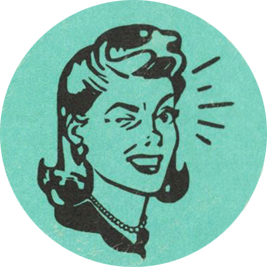 She's a fox!
COLOUR BY

– Contains Omega 9 and Quinoa Protein Extract that gives shiny, long-lasting colour. PPD and Parabens Free.
Level 1
Level 2
Level 3
Level 4

BALAYAGE / OMBRÉ / FOILS

Full Head
£81
£91
£96
£106
Half Head
£65
£75
£81
£90
Hairline & Parting
£49
£57
£62
£70

TINTING

Bleach Regrowth & Tone


-including vivid and pastel tones

£69
£74
£79
Full Head Tint
£46
£51
£56
£61
Regrowth Tint
£36
£41
£46
£51
Semi Permanent
£36
£41
£46
£51
CREATIVE / CORRECTIVE COLOUR
from £65 per hour
Fancy a change or have a disaster?
We can help!
*all clients must have a skin test 48 hours prior to any colour service. Colour prices are subject to consultation, dependant on hair length and/or density, where more time and/or product is needed.
Level 1
Level 2
Level 3
Level 4

CUTTING & STYLING

Cut & Blow Dry
£36
£47
£51
£60
Restyle
£46
£57
£61
£70
Blow Dry
from £20
Braids
from £10
Hair Ups
from £35
Wedding Hair
On quotation
NEW – Blow Dry & Braid Bar
Please see our in-salon menu for our latest looks
SMOOTHING / STRAIGHTENING

– A permanent solution to tame unruly/frizzy hair giving you an effortlessly smooth style that defies humidity – from
£270

– A semi-permanent solution to smooth frizz, lock in colour and enhance shine. Lasts for 3-4 months – includes recommended shampoo & conditioner – from
£185
HAIR EXTENSIONS
NEW
–

– Want to achieve longer or fuller hair? We use the best quality 100% human hair. Book a consultation with one of our experts for more information.
On quotation
S.O.S. – Save Our Split-ends!
"Try our prescriptive intensive treatments to help make your hair look and feel fabulous!"
NEW – OLAPLEX: £33
Have it as an add-on to your colour service or as a superpower treatment on it's own and forget about damaged, over processed hair.
NEW – DAVINES NATURAL TECH TREATMENTS: £25
Designed to treat hair and scalp problems with a smoothing head, neck and shoulder massage.
NEW – DAVINES FINEST PIGMENTS COLOUR GLAZE: £36
Adds shine and/or tone to dull hair. 98% naturally derived. A true temporary colour lasts up to 10 washes.
NEW – EVO TEMPTRESS SHINE TREATMENT: £17
It's the cherry on top, the icing on the cake. The perfect antidote to dull hair. Great as a post-colour treatment or just pepping up your natural colour to give a mirror-like shine.
NEW – MINU POST COLOUR TREATMENT: £10
Contains quinoa extract which helps to seal the cuticle and lock in the colour pigments to reduce colour fade. A must-have after any colour service!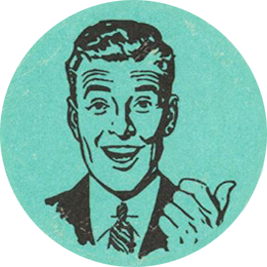 He's a Cool Cat!
Level 1
Level 2
Level 3
Level 4

CUTTING

Wash, Cut & Style
£20
£25
£29
£36
Restyle
£30
£35
£39
£46

COLOURING

Colour
from £26

Fancy a little grey coverage or something more daring?

GROOMING

Beard Trim
£11
Finished with a hot towel and Mr Natty's Beard Elixir to condition and revitalise your facial fuzz.
NEW – Neck / Side Burn Tidy-Up & Style
£11

Got a date or a special event? Come in for a relaxing wash, have your edges cleaned up and your hair perfectly coiffed!
For the Ankle Biters
BOYS: Under 10 – £18 10-15 – £21.60 | GIRLS: Under 10 – £24 10-15 – £39.60